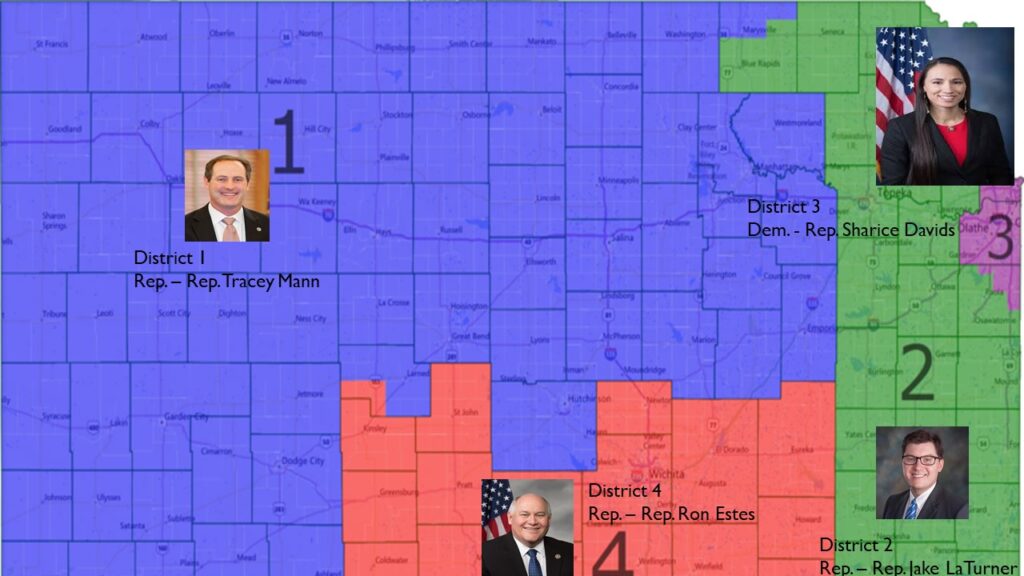 Each of the four congressional districts in Kansas has to have a specific number of people.
734, 470
The current census shows an increased population in both Wyandotte and Johnson counties, so the lines must be redrawn to remove the population from the 3rd district in order to keep the district numbers balanced. The U.S. Constitution says that a district can't have more than a certain number of people.
There are four congressional districts in the state of Kansas and they are represented by four US Congressional representatives from the State of Kansas. The tiny purple district, #3 on the far right top includes Wyandotte County.
Currently, there are three Congressmen from the larger-sized districts: Rep. Tracey Mann, District 1; Rep. Jake LaTurner, District 2; and Rep. Ron Esstes, District 4.
In District 3, our district, both Wyandotte and Johnson Counties are over that number based on the recent census. The district lines must be redrawn to remove a specified amount of the population from our district.
The fourth Congressional Representative, the one that serves our district, is Rep. Sharice Davids. She represents the 3rd Congressional District which includes Wyandotte County. The 3rd Congressional District encompasses both Wyandotte and Johnson Counties and a little of Miami.
In this coming legislative session, the boundaries of the four congressional districts may change. It's called "redistricting." And it happens every 10 years after the census.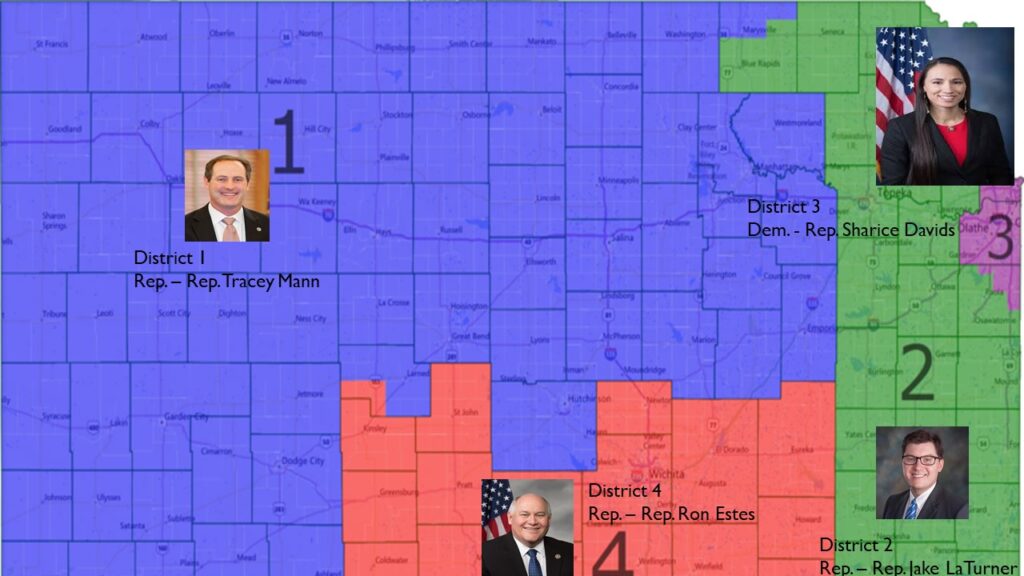 Redistricting is based on the census. We know the census tells us how the population has changed, not only in racial/ethnic composition but also in the numbers of people living in a particular area.
The population numbers are what determine redistricting. The "districting" part of redistricting has to do with the districts that elected officials represent. They can be congressional districts, state senate, and house districts, or state board of education districts. All can be redrawn following changes in the population identified by the census.
The "re"-part of redistricting means re-doing, redrawing, or reconfiguring the boundaries of those districts based on those changing population numbers.
If 1,000 people move to a particular district in the 10 years since the last census, say to work at a big manufacturing plant that opened up, then the next census will count them in the new district they moved into.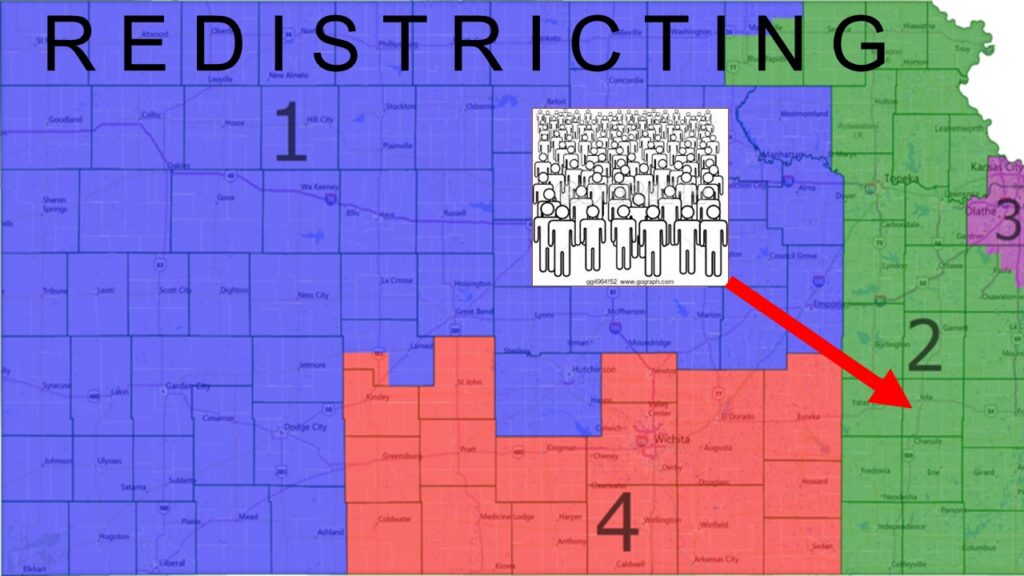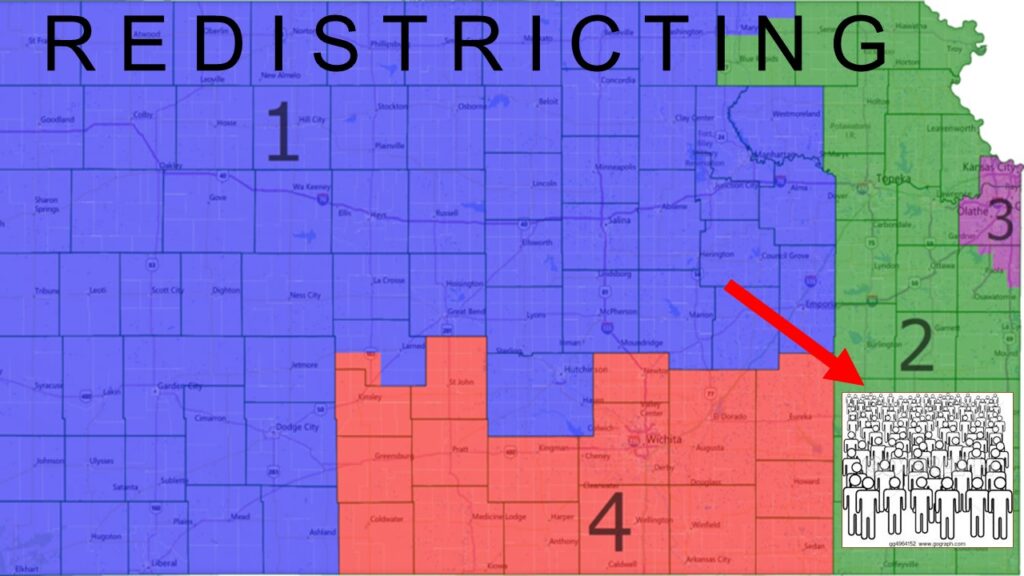 That's what redistricting is — redrawing voting district lines to accommodate changes in the population. We want Wyandotte County to remain whole.
This is why we need your voice!